What's New in Sport – Central Queensland Today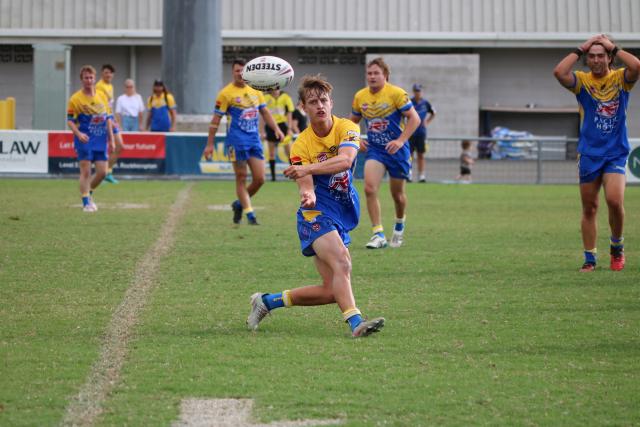 By Liam Emerton
What's new in sports
There's a lot of sport returning after the Easter break this weekend, so let's dive into what's to come this weekend.
Rugby League
Local rugby league returns with three Grade A men's matches on Saturday and one Sunday.
Norths Chargers will host Tannum Sands Seagulls, Fitzroy Gracemere Sharks will play Rockhampton Brothers and Valley Diehards will travel to Emu Park to take on Emus.
All of those games are scheduled for 6.30pm on Saturday night, while Sunday's game sees the Yeppoon Seagulls host the Gladstone Brothers at Webb Park at 3pm.
In Queensland Cup competition, our unbeaten Rockhampton Leagues Club Capras challenge the equally intact Brisbane Tigers on Sunday afternoon.
This game will be the biggest test for our team with a win that will keep them top of the standings for at least another round.
Football
The Central Coast Queensland Men's Premier Football League will return to action with all three matches to be played on Saturday evening.
An all-Gladstone derby takes over the region this weekend when Central FC host Clinton FC in what is sure to be a fiery competition.
In the other two matches, the Capricorn Coast Eagles will host the Nerimbera Magpies in a battle of the birds.
And finally, the unbeaten Frenchville Roos face a lot of familiar faces when they take on Southside United.
Hockey
After week-long and bye-week matches, the Central Queensland Hockey League will line up again this weekend.
In the two men's LCQH matches, the Wanderers and Park Avenue will face off in a massive matchup, while the Meteors and Sparks will face off in Gladstone.
In the women's competition, the Sparks take on the Frenchville Rovers, while the Southern Suburbs and Gladstone Souths play each other.
However, the weekend game certainly belongs in a grand final rematch between the Wanderers and the Meteors.
These clubs have a respectful but intense rivalry which will have another chapter written this weekend.
Rugby Union
The Rugby Capricornia season will enter round four with a stunning four matches in the Men's Championship.
The games at Ryan Park will see the Colts take on the Cap Coast Crocs before the Frenchville A side take on the Rockhampton Brothers in an intriguing game.
In Biloela, the Cockatoos host the Mount Morgan Lorikeets following a big game between the Dawson Valley Drovers and the Gladstone Goats.
The four matches will have a huge impact on the table at the start of the season.