Sport Central will host another HAF holiday club! – MKFM 106.3FM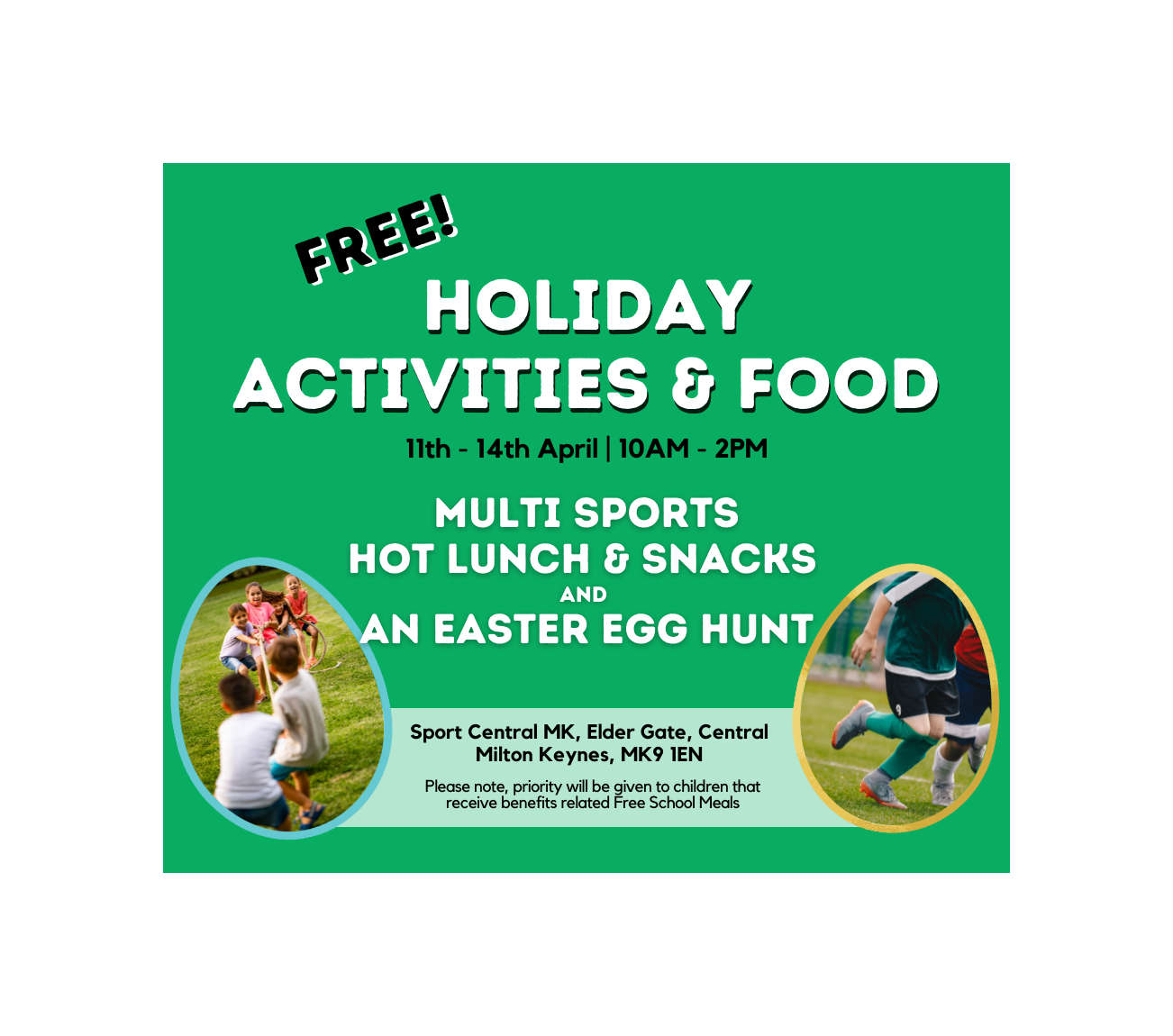 From April 11-14, Sport Central, the state-of-the-art sports facility in the heart of Milton Keynes, will host another HAF (Holiday Activities and Food) holiday club.
Open from 10 a.m. to 2 p.m. each day, the HAF (Holiday Activities and Food) program provides a safe and supportive environment where children can learn, eat well, and be active during the spring season for free.
With the help of coaches and young leaders, Sport Central will offer a variety of sports and activities including football, dodgeball, fast cricket and table tennis – there will be something for everyone! Plus, all kids who participate will receive a free meal and their catering team will provide a pizza-making experience. To add to the busy week, there will also be an Easter egg hunt!
This is the perfect opportunity for children to get active during the holidays and have fun.
The Vacation Club is open to all children ages 8-16, however, the program gives priority to those who are currently on benefit-linked school meals. Learn more about it here.
If this holiday club is something your child would like to get involved in, click here to "register your interest" and complete the form.